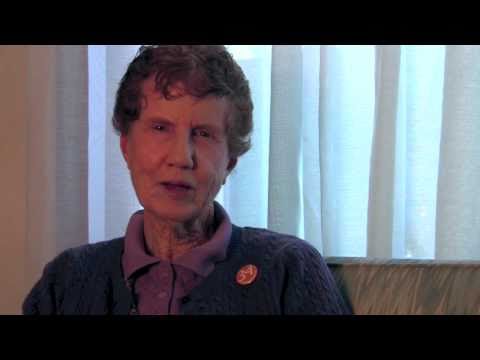 In today's fast-paced world of social media, having a lot of friends has become a status symbol but what if you were looking for 34 Million Friends? In this week's She's Doing It, activist & author Jane Roberts, co-founder of the 34 Million Friends of the United Nations Population Fund (UNFPA) is doing just that and their efforts are still going strong.
Roberts has dedicated her life to women's access to education, health and human rights. Her work includes teaching about reproductive health and family planning, surviving childbirth, the prevention of STDs, avoiding HIV/AIDS as well as the prevention of gender-based violence. The fund, co-founded by Roberts and activist Lois Abraham, is a grassroots movement that has supported health initiatives since 2002.
Roberts, a teacher and tennis coach from Redlands, California, and Abraham, a lawyer from Taos, New Mexico, had never met but their independent inspirations to appeal to fellow Americans to donate the money their government was withholding brought them together.
"The Bush Administration insulted the whole world by refusing to release $34 million to the UNFPA whose work worldwide saves women's lives in childbirth, offers them the family planning which allows them to make choices, educates adolescents about HIV/AIDS and works against the myriad forms of gender based violence."
The United Nations Population Fund's mission is to promote the right of every woman, man and child to enjoy a life of health and equal opportunity.
"UNFPA supports countries in using population data for policies and programs to reduce poverty and to ensure that every pregnancy is wanted, every birth is safe, every young person is free of HIV, and every girl and woman is treated with dignity and respect."
So the idea started out simply enough: Ask 34 million Americans to give just a dollar to make up the difference and to date, Roberts says their grassroots efforts has garnered over $4.2 million dollars.
"On July 22, 2011 — 34 Million Friends of the United Nations Population Fund entered its 10th year. I wake up with the same enthusiasm now as I did over 9 years ago!"
And Roberts travel schedule certainly proves that! In July of this year, she attended three conferences including the United Nations Association conference, the national conference of the American Association of University Women, and the National Organization for Women conference. Roberts said the highlight was having the great pleasure of meeting Dr. Babatunde Osotimehin, the new Executive Director of UNFPA at UNFPA headquarters in New York.
And not to be out done, Jane will be back on the road in October to give 14 talks in two weeks! These will include visits to the Harvard School of Public Health, three classes at the University of Connecticut as well as three other colleges. She has five AAUW chapters to visit and then to the United Nations Association chapters about Women, Population, and the Millennium Development Goals.
In 2005, Roberts and Abraham were nominated for the Nobel Peace Prize for their work in international human rights. Roberts has also published a book "34 Million Friends: Of the Women of the World" which gives details on Roberts and Abraham's mission to achieve social justice for women.
To follow Roberts on Twitter you can find her at @34Million or become her friend on Facebook.  Also, check out the song performed by American singer, songwriter and a human rights activist Odetta which was written and sung based on Robert's poem entitled "We are 34 Million Friends".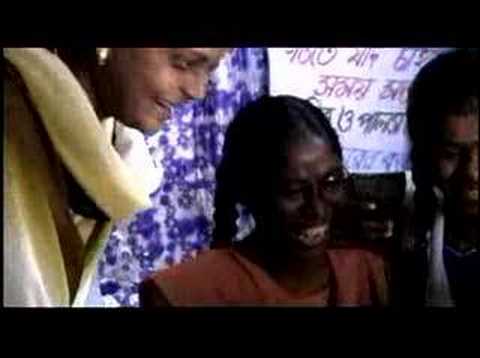 Latest posts by Gloria Feldt (Posts)