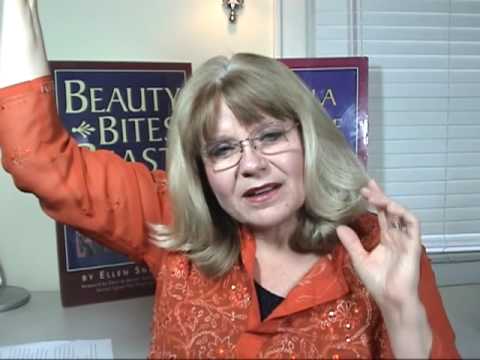 At eight years old, Ellen Snortland heard her father describe Winston Churchill as a "Renaissance man" and decided then and there that she would become a "Renaissance woman."
Ellen more than fulfilled her vision for herself- she's an author, journalist, women's safety and human rights activist, actor, producer, and writing/media coach, and (full disclosure) an all round generous and wonderful friend. Oh, and she's also an accomplished Norwegian Kransekake baker !
Ellen personifies many of the No Excuses Power Tools, but her voluminous talents all seem to emanate from her extraordinary ability to use Power Tool #9: Tell Your story. And telling the world her story has been a focus for Ellen in recent years.
Ellen was "raised in South Dakota where crops are grown in some fields and in others, women of strength and determination; women determined to pioneer like their foremothers." She's gone deep into her soul and used every one of those Renaissance talents to develop her one-woman show "Now That She's Gone – Unraveling the Mystery of My Mother".
In a hilarious, touching, irreverent, and profound play-memoir, Ellen explores her complex and sometimes torturous relationship with her Norwegian-American mother, revealing her quest for answers to mysteries of her mother's behavior as a way of better understanding herself and her own story.
Recently, Ellen was a TEDx Pasadena speaker where she spoke about her life's work and especially her passion to teach women how to be physically safe as a prerequisite to all other empowerment:
"What a challenge to boil my life's work down to 18 minutes! But essentially my stand is this: Everyone has a right to learn how to protect themselves from an assault but especially the female half of the planet. Think Globally, Act Locally is especially pertinent because there is NOTHING as local as one's own body."
Ellen says her book "Beauty Bites Beast", which I always recommend to students in my "Women, Power, and Leadership" classes, is not a "how-to" book but rather a "how-come" every woman and girl needs to know self-protection basics for a full education.
"Resistance skills are highly missing for most of our mothers and sisters. When a mother learns self-defense she passes self-protection and boundary setting skills down to her daughters and sons so that eventually, defending oneself will be seen as a non-gendered instinct but available to all beings, regardless of gender. My life's mission is to return human females to their birthright: growling and backing up the growl if absolutely necessary."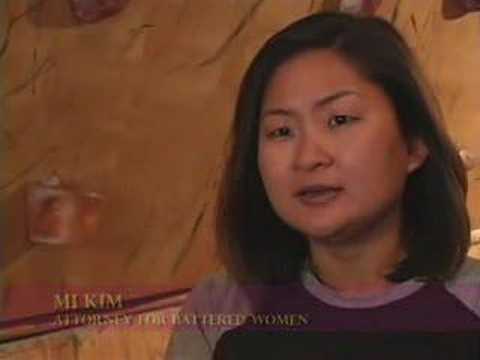 Ellen believes women and girls are brainwashed into thinking that they are physically defenseless through culture, literature, entertainment and news, which she sees as propaganda for the physical superiority of men. She says the great paradox of learning to fight is that by teaching women to defend themselves, they most likely will never have to.
"I want everyone I know and love to know how to protect themselves in the unlikely event that they are attacked by a violent person. It seems absurd doesn't it when I say unlikely? However, even though it's UNLIKELY that your plane will crash, our airlines are REQUIRED to give you procedures for a crash landing. Similarly, I want you to have some facility in how to handle someone who is out of control."
Ellen is currently working on a new book with co-author, Lisa Gaeta, about what their full force full impact self-defense training looks like in action, and that it illustrates the paradox that most of our their student's success stories consists of their students STOPPING an event from becoming violent.
Ever the Renaissance woman, besides all this, Ellen can also be found writing for The Huffington Post, blogging in Ms. Magazine while baking those Kransekakes.
That's Ellen Snortland–doing it all, especially for women, every day.
To follow Ellen on Twitter you can find her at @Snortland or become her friend on Facebook. She is currently raising tax deductible funds for her Beauty Bites Beast documentary. Want to help Ellen out? You can make checks payable to "5050Leadership" and contact Ellen at ellensnortland@mac.com to find out where to send them, or learn more about her work.
Latest posts by Gloria Feldt (Posts)