"I don't want to, you know, say to Joe, 'Hey Joe, can I have a hundred bucks for this?' . . . I think it's important for every woman to have her own money and be independent."
~Jill Biden, wife of Vice President Joe Biden and the first woman in that role to continue her professional employment
One of the things that often keeps us stuck in a bad situation is money. Lack of money, or poor money habits, can keep us stuck in a dead end job or in a bad relationship, because we're afraid to head into the murky, chaotic waters alone. But financial independence is a critical part of stepping into your power. Financial expert Manisha Thakor knows a lot about that subject. Hear what she has to say about it: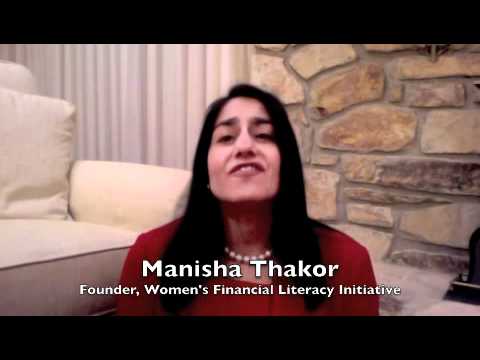 What financial tools have helped you Carpe the Chaos? When has a chaotic situation given you the opportunity to try a new job or a new way to manage your finances so that you have the power to live as you wish? I'd love to hear from you.
Latest posts by Gloria Feldt (Posts)